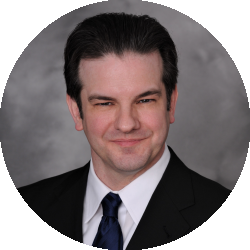 Latest posts by Randolph Taylor
(see all)
WASHINGTON (TND) — Finding an affordable place to live has been a challenge for Americans in numerous parts of the country over the last several years after the pandemic supercharged competition for properties and a longstanding supply shortage sent prices upward.
Rapid growth in prices for homes and rents during the pandemic have slowed this year as high mortgage rates have cooled competition in the real estate market, while more new multifamily buildings like apartments and condos have come onto the rental market.
Realtor.com's latest monthly rent report for April found rent growth slowed to its lowest rate since February 2020, when the pandemic shut down the world. Median rent in the top 50 metros was 0.3% higher year-over-year with a median asking rent of $1,734 in the report.
"This is promising news for renters, suggesting that the pandemic peaks are behind us, and that the challenging affordability picture may begin to improve," said Realtor.com chief economist Danielle Hale. "We've seen record-high new construction occurring in the multi-family space, which is creating more units, helping to reduce competition and in turn helping to ease prices."
Redfin said that growth in median asking prices has slowed in 11 consecutive months, and April was particularly notable because rents typically rise at this time of year but instead had a modest decline of 0.2%.
How rent prices are changing is highly dependent on location and is mirroring the housing market in some aspects. Areas that went through huge booms during the pandemic are experiencing the biggest declines, while parts of the country that remained affordable are still having stable increases.
A boom in multifamily construction has helped provide more options for people looking for a place to live, with more units expected to come online later this year and in 2024. New construction for multifamily buildings is at the highest levels since the 1970s.
April's consumer price index said shelter costs increased 0.4% and rent went up 0.6%, which was the slowest rate of increases in two years. Industry analysts say that data is lagging behind what they are seeing in asking rents and new builds coming to market, which would point to further softening coming.
"The data suggest that easing in the cost of shelter is ahead in future CPI reports. While this could take until 2024 to play out significantly, it will be welcome news for renters and for overall inflation," Hale said.
Builders are facing some potential headwinds keeping up the pace moving forward as high interest rates and turmoil in the banking sector is making it more difficult for them to secure a loan, and some industry experts are expecting new starts to decline this year.
The National Association of Home Builders is expecting a 10% drop-off in multifamily starts this year.
"Commentary from multifamily builders indicates that it has become more difficult to obtain loans for multifamily development as a result of tightening financial conditions due to actions of the Federal Reserve, which reduce future apartment construction," NAHB chief economist Robert Dietz said.
The vacancy rate has also increased as more units come on the market, which helps loosen conditions for tenants looking for a place to live. Realtor.com said in its April report that vacancy rates reached the highest level in two years during the first quarter of 2023 at 6.4%. From 2013 to 2019, the average vacancy rate sat around 7.2%.
Another indication the rental market is shifting toward renters is the number of sweeteners that owners are offering to get people to sign a lease.
Zillow said 27% of rentals listed on the site as of mid-May offered at least one concession, like a free month of rent or parking, to attract new tenants. At the same time last year, the number of listings with concessions was 21%.
More renters are also opting to stay put rather than sign a new lease or buy a home as they are finding it to be the cheapest option along with economic uncertainty and inflation for other necessary items like gas and groceries.
Source: Slowing inflation on rental prices still leaves affordability issues for tenants