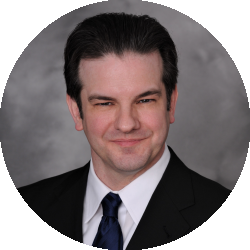 Latest posts by Randolph Taylor
(see all)
Latest Rent Payment Numbers Are Strong, but Smaller Properties May Be in Trouble
An apartment owner's lobbying group is concerned there's a large swath of renters quietly missing their monthly payments or teetering on the edge of default.
The unease comes as the organization, the National Multifamily Housing Council, reported 89% of renters it follows in its rent-tracker program made payments for this month through June 13. That number is not far off the historical norm and is in line with the payment rate at the same time last month.
"Once again, it appears that residents of professionally managed apartments were able to largely pay their rent," NMHC President Doug Bibby said in a statement. "However, there is a growing realization that renters outside of this universe are experiencing profound hardships as the nation continues to grapple with historic unemployment and economic dislocation."
The huge number of unemployed workers during the coronavirus pandemic has of course sparked concern that millions of renters could fall behind on their rent, a move that would throw the industry into disarray.
NMHC, based in Washington, D.C., teams with five of the largest apartment property management software companies to track the payments of more than 11 million renters nationwide. But because the very properties NMHC tracks are big enough to pay for professional rent management, they skew toward higher-end and larger properties.
Bibby and industry executives are concerned that renters at smaller properties, who may tend to be service workers or lower-income tenants, are struggling harder.
NMHC's massive rent collection project also doesn't break out how many renters have only made a partial payment, or have asked for a payment plan. During a recent NMHC webinar, some apartment operators reported that up to 25% of their tenants are on payment plans or have asked for rent deferrals.
As early as April, big firms were seeing requests for help from landlords. Doug Hart of Los Angeles-based TruAmerica Multifamily said as many as 20% of their tenants were looking for deferments or payment plans. That company owns about 38,000 units across the country. Chase Harrington, the CEO of Utah's Entrata, one of the software firms partnering with NMHC, said his firm saw 17% of renters paying rent with their credit cards in April, the highest rate in a year.
A U.S. Census Bureau report from May said that 25% of people surveyed reported missing all or some of their rent that month. The federal program paying unemployed workers an extra $600 per week — a big help for renters — is set to expire in July.
Source: By John Doherty CoStar News June 18, 2020 | 03:17 P.M.