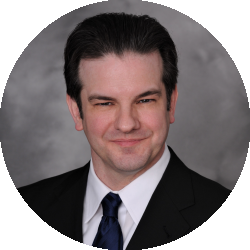 Latest posts by Randolph Taylor
(see all)
Global pandemic, massive unemployment, nationwide social unrest. 2020's free trial period has expired, and we are stuck with this lemon. How do we make lemonade out of it?
Join the Marcus & Millichap Multifamily Forum Southeast: Online Conference in a re-imagined, all-digital, online conference format. Spanning ten days from July 7 through July 16, the conference has been organized in brief, easy-to-consume portions to minimize disruption to your work and personal life. Join live to interact directly with speakers through the Q&A feature, or view the recordings on your own time. Either way, don't miss the group networking discussions that will allow you to connect with your peers directly to forge new connections and reestablish existing relationships.
Reasons to Attend
Find out what top multifamily owners, managers, developers, and investors are thinking and doing in the Southeast markets
Get the latest information on equity and debt financing for multifamily properties
Learn how the pandemic has affected your peers' business and what they are doing about it
Pool your ideas on reopening plans and social amenity usage best practices
Discover the current thinking regarding future distressed buying opportunities
Explore how multifamily value add rehab is changing in light of the public health crisis
Identify new technology that is now suddenly more useful and relevant
Connect directly through one or more of the group networking discussions or the happy hour
What You Get:
5 panels organized on different days to minimize the disruption to your schedule
Links to recordings of each panel to allow you to view when you like
Access to online group networking discussions (sessions are limited in size)
Access to the online group happy hour (limited in size, first come first serve)
Registration costs $299, but we are offering complimentary access.
Use promo code MM100 when you register
Southeast Multifamily Online Conference 2020 Agenda
July 7 – July 16, 2020 WEEK ONETuesday, July 7
1:00 PM –
2:00 PM ET
Survival Kit:
The Outlook for the Southeast Apartments Market We are in unprecedented times. The state of the market 12 months ago seems like a bygone era. Last year, the Southeast was responsible for the majority of national job growth. In 2020, we are faced with a global pandemic, social unrest, and massive unemployment. And yet, reopenings are in full swing across the region. Developers are itching to get their pipelines restarted, while investors sit on the sidelines with piles of cash waiting to see how things will play out. How are these factors impacting the apartment industry across the Southeast?
Wednesday, July 8
8:30 AM –
10:00 AM ET
Private Roundtable for Multifamily Operations Leaders

This 90-minute online session is exclusive to multifamily operations leaders. Participants thus far include operations leaders from Atlantic Pacific Companies, CastleGate Property Group, Greystar, Lincoln Property Company, LIV Development, MACC Capital Equity Fund, Phoenix Residential Group, Pinnacle, Preferred Apartment Communities, and Radius Properties.

This is an invite-only session. Contact Samantha Williams if you are interested in participating.
1:00 PM –
2:00 PM ET
New Reality:
Capital Markets for Multifamily Deals in the SoutheastIn the spring, the pandemic has derailed most deals, with only the most motivated of sellers proceeding to close. Meanwhile, equity sources largely pulled back waiting to see how the pandemic, unemployment, and reopenings will affect rent payments, rent levels, and occupancy rates, among other key metrics. Now that we've seen that rent collections are much better than feared, buyers are re-entering the market, driving new deals forward, some at discounts, and some at or above pre-COVID prices. Lenders as well are starting to re-engage at acceptable LTVs. What's next for multifamily capital markets, and will there be special opportunities created by the pandemic? Join this special online panel to learn more about the state of capital markets, both debt and equity for multifamily deals across the Southeast.
Thursday, July 9
1:00 PM –
2:00 PM ET
Next Stage:
Multifamily Development, Construction & Design across the SoutheastThe COVID crisis has laid bare some structural issues and newfound risks, such as dependence upon China for materials, dependence upon immigrants in construction jobs, as well as the hazards of viral infection as a newly emerged construction safety issue. While the pandemic may have caused delays, it doesn't appear to have helped an industry where costs were already soaring in recent years. How are developers, designers, and construction executives changing how they do their work today?
Friday, July 10
4:00 PM –
5:00 PM ET
Southeast Multifamily Happy Hour

Bring your favorite beverage and login for a large group networking function to finish up the first week. Limited in attendance, this special structured networking function is intended to create a bit of fun at the midpoint of the conference and before the weekend. Express your interest in attending this function in your registration.
WEEK TWO
Tuesday, July 14
1:00 PM –
2:00 PM ET
To the Rescue:
Property Management Technology and Innovation in a Time of CrisisWith Georgia and other states across the Southeast beginning to re-open, multifamily operators are moving to the next stage of managing properties amid the Coronavirus pandemic. New plans and action steps are emerging, and this session seeks to bring to the surface what multifamily operators are seeing and doing at this time, as well as how technology and innovation can be used to solve specific pain points.
Wednesday, July 15
8:30 AM –
10:00 AM ET
Private Roundtable for Multifamily Development Leaders

This 90-minute online session is exclusive to multifamily development leaders. Participants thus far include operations leaders from Beach Company, Bristol Development Group, Crescent Communities, Crown Holdings, Daniel Corporation, Fairfield Residential, Hathaway Development, Lennar Multifamily, Preferred Apartment Communities, and Southeast Capital Companies.

This is an invite-only session. Contact Samantha Williams if you are interested in participating.
Thursday, July 16
1:00 PM –
2:00 PM ET
Everything Has Changed:
Adapting Value-Add Strategies to Today's SituationClass C properties have been hit hardest by unemployment and non-payment of rent, while Class A properties have thus far been unscathed, although a prolonged period of economic depression could change that. The typical Value-Add strategy involves buying up B and C properties and upgrading them, if not to Class A, at least to a higher quality product that attracts higher-paying tenants. How has the pandemic changed all that, and what is the outlook for the value-add rehab model?
DAILY
2:15 PM –
2:45 PM ET
Group Networking / Table Topics

GreenPearl is organizing a small number of group networking functions around specific topics. These 30-minute sessions will be held online via group video chat, and each session will be limited in attendance to allow for a productive experience. Details of which topics are still to be decided based on attendee feedback. Express your interest in the registration form.

Details of which topics will be held when will be decided on July 3rd based on preferences expressed when you register. Let us know which topics interest you, and we will slot you into the appropriate session. Attendance is limited, and we cannot promise that everyone will get a spot, although we will give it our best to do so.

Topics currently under consideration are:

Meet the Speakers
Rental Rates, Payments & Vacancy Problems
Refinancing & Borrowing Challenges
Staff and Resident Safety amid COVID
Touch-less Technology and Remote Management
Acquisitions & Equity Investment Headaches
Development & Construction Dispute Handling
Future Demand: Suburban vs Urban
Construction Costs, Labor & Materials
Deal Syndication & Fundraising
Distressed Investing Outlook
Reopening Plans & Amenity Usage
Value-Add Business Plan Changes
Multifamily in the Carolinas
Registration:

Marissa Monroe
Registration Coordinator
E-mail Me
Conference Chair
2020 Sponsors
CONFERENCE ORGANIZER