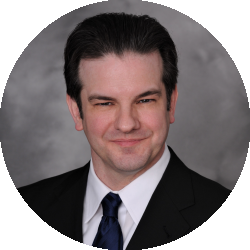 Latest posts by Randolph Taylor
(see all)
Developers in Chicagoland are responding to continued strong demand for multifamily housing and changing consumer expectations. The pandemic accelerated a trend that was already underway — a shift in consumer priorities from acquiring material things to embracing time, travel, and experiences. Long-term homeowners are taking advantage of a seller's market for their homes, collecting the proceeds and moving into apartments that require little to no maintenance. Meanwhile, young people who can't yet afford to purchase a home are renting apartments that provide abundant amenities. These changing dynamics are reflected in recent multifamily sector research.
According to CBRE's Q1 2022 Apartment Fundamentals report, multifamily occupancy was at about 97% in Chicago. Between Q1 2021 and Q2 2022, vacancies dropped to 3.1% from 6.2%. The report goes further, saying "Total net absorption is forecasted to be a positive 9,027 units, lagging supply during the same period. By year-end 2023, the annualized vacancy rate is expected to be 2.8 percent, while rents are forecasted to grow, reaching $1,989.40 compared to current market rents of $1,760.67."
For commercial real estate developers and investors, favorable forecasts like these are encouraging. While opportunities are plentiful, developers that understand what is trending from both a development perspective and a design and construction perspective stand to be more successful.
Technology is Evolving
The vast majority of renters want top-quality amenities, simplicity, and convenience. In addition to clubrooms, pools, fitness centers, and outdoor lounges, a growing number of renters expect "smart apartment" technology. Integrating advanced technology into multifamily projects has become a competitive advantage for developers.
Smart apartment systems offer residents fully-connected smart-home experiences controlled by an app on their smartphones. The first systems were introduced in the student housing sector, as college-age students are adept at using apps to control devices and their environment. Now the amenity is gaining traction with residents of market-rate apartments as well.
With smart apartment-managed Wi-Fi systems, residents download an app when they move in, receive a password, and within 10 minutes they can control locking and unlocking doors, the temperature of their apartment, appliances, outlets, and more – from anywhere inside or outside the building. So, instead of each apartment unit having its own network, there is one network throughout the entire building.
There's also a security component that benefits both residents and property managers. For accessing the building and unlocking certain doors, residents swipe their phones to gain access. Property managers can credential residents' smartphones to access only certain areas of the building. For example, residents must be credentialed to access floors other than where their unit is located. This provides peace of mind to residents and reduces the risk for property managers. Residents can also authorize people outside the building to enter at certain times. For instance, the dog walker who comes every day between 10 a.m. and 11 a.m. can be credentialed to access the resident's unit only during that timeframe. Everything is tracked, providing visibility to both the resident and the property manager.
These systems bring a whole new level of convenience and security but getting them set up can be a challenge for developers. Smart apartment platform providers or "integrators" that create the apps face a challenge coordinating the myriad of Wi-Fi programs and technologies used by manufacturers of appliances, outlets, and the like. Very few systems talk to each other, so integrators basically ride over the top of them and create one app to control everything.
At Opus, we are working with an integrator to create a smart apartment system for our Dash Downers Grove project, a seven-story, 167-unit multifamily building under construction in the Village of Downers Grove. These systems and capabilities are evolving very quickly, so integrators must be nimble.
As an industry, we are on the front end of this trend. For projects like Dash Downers Grove, the conveniences of smart-home systems for both residents and property managers will differentiate the property.
Certain Design Amenities are Gaining Traction
The pandemic didn't start the work-from-home trend, but it clearly accelerated it. Because a significant number of renters now work from home, multifamily designs are evolving. Many unit floorplans now have dedicated, semi-private spaces for desks and office equipment. In common areas, work-from-home suites are gaining popularity, providing residents with private space for conducting business. Also popular with residents is flexible seating space within common areas for bringing their laptops and working.
Also likely influenced by the pandemic, resident preference surveys are showing increased demand for private outdoor spaces within each unit, like balconies and terraces. Entertainment amenities like rooftop decks, clubrooms, and outdoor kitchens also remain popular, as well as recreational amenities like fitness centers, pools, and space for bike storage and repair.
ESG Requirements are Accelerating
Another trend affecting multifamily developers is increasing ESG (environmental, social, and governance) requirements by capital partners. With regard to environmental concerns, it's becoming more common that they want to see third-party certification of buildings. Investors, especially European investors, are increasingly focused on what capital partners are doing with regard to ESG. And it's not green-washing – they want to see real results.
Chicago is an environmentally-forward community. The city has required sustainable features for many years, like a green roof if zoning as PUD (planned unit development). But stricter regulatory requirements in Europe will likely make their way to the U.S. The Task Force on Climate-related Financial Disclosures (TFCD) in the U.K., which is a new international standard for reporting on climate risks, will be mandatory for all fund managers in 2025. Three additional governments are considering adopting the policy: the European Union, New Zealand, and Canada.
The Opus Dash Downers Grove project will seek both Fitwel certification and National Green Building Standard (NGBS) certification. Fitwel focuses on quality of life and location – for example, does the project reuse an existing site, does it optimize health within the building and community, and is it close to transit, parking, fresh air, and parks. NGBS is more technical and focused on the building, for example, does it exceed building code, and how efficient is the HVAC system, insulation, windows, and blinds? The increased cost for a building to achieve these certifications can vary, depending on design and construction. At Opus, we already consider environmental impacts as part of our design and construction process, and we are increasingly integrating these standards in our multifamily projects.
Trends like smart apartment technology, design amenities, and ESG will continue to evolve. Resident awareness of smart apartments is increasing at a rapid rate, as consumers expect to manage their life via their smartphones. And while the financial sector is currently a driving force with ESG requirements, resident awareness will likely increase with time and become a differentiator for apartment properties.