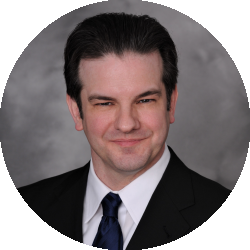 Latest posts by Randolph Taylor
(see all)
The risks and costs of ignoring renters insurance compliance are far too great to not have the attention of rental housing providers.
Many renters live without renters insurance – all operators know it happens. Whether a renter cancels a policy, lets it lapse or forgets to renew, renters insurance compliance has remained a major challenge for operators. Renters insurance is not only difficult and time-consuming to monitor, but it also has massive effects on property insurance expenses for operators. Renters insurance compliance is a problem that multifamily can no longer ignore – the risks and costs are far too great to let it continue slipping through the cracks.
There are numerous obstacles for operators when it comes to tracking renters insurance, from confirming the authenticity of insurance documentation and tracking valid coverage to knowing exactly which renters don't have policies and the moment a policy isn't valid.
"The hardest part is that while it's a requirement to have renters insurance to move-in, it's really difficult to keep track of who remains in compliance and who doesn't after they move in," says Mike
Hogentogler, Chief Operating Officer of LCOR, a fully integrated real estate investment, development and management firm. "If an event occurs where an insurance claim needs to be made, we're left wondering if the resident has coverage or if we will be responsible in any way. There is a lot of uncertainty when it comes to renters insurance, and it's the type of uncertainty that carries a lot of risk and can get expensive."
Compliance tracking
Operators who want to check renters insurance policies at a community have to perform random insurance audits. A renter may cancel their policy at any given time, but the only way to truly know is through the audit, and these aren't feasible every day, let alone every week. Typically, the audits are up to the onsite team, but onsite teams already have their hands full and rarely have time or bandwidth to regularly track insurance. The audits are time-consuming and tedious, and many times these audits are far and few between.
"We've always trusted that residents are maintaining a policy, but the compliance tracking process needs to go beyond that," Hogentogler says. "We need to trust, but verify. There has always been this gray area between the insured resident, insurance provider and the operator. In order to effectively track insurance compliance and really stay on top of it, it's crucial to close that loop."
Overarching risks
When residents don't have renters insurance, it affects the entire community. Should something happen with a resident that is covered under the liability policy, but they don't have renters insurance, it goes onto the community's property insurance. As far as expenses go, operators allocate the largest amounts to taxes and insurance. If insurance rates go up, other residents eventually will have to absorb that.
"I want to do everything I can to keep my property insurance as clean as possible so I can get the most favorable rate," Hogentogler says. "If a resident doesn't have renters insurance for a problem, it needs to go onto my property insurance, which is now subject to deductibles and also hits my track record. Valid renters insurance policies keep my claims lower on the insurance side and give me a cleaner record so that when I go for renewal, I can push for a lower property rate to make my buildings run more efficiently."
While there may be some bad actors who are just trying to move in and get by until they can cancel their policy, but most of the time, it's an honest renewal oversight on behalf of the resident and the policy lapses. It could be something as innocent as a resident signing a 14-month lease, but they only had a 12-month policy and forgot to renew it.
Enter insurance techology (InsurTech) organizations
This is the gray area where InsurTech companies are stepping in to close the loop between residents, insurance providers and operators. Third-party InsurTech providers can do an initial insurance audit in a community so operators can identify which residents must return to compliance and validate policies for new residents. After that, InsurTech providers will take on the tracking process and continue monitoring renters insurance policies in real-time so operators will quickly know if any policies lapse or are canceled.
"Utilizing InsurTech or a third-party provider gives us tremendous comfort in knowing that now we can stay on top of policies in our communities and have the ability to immediately know when a resident falls out of compliance," Hogentogler said. "Should a resident fall out of compliance, an onsite associate can contact them for documentation of a new policy or let them know we will put one in place for them."
InsurTech services give operators confidence knowing that they've got the right risk mitigation strategies in place and that their most valuable assets are protected should anything happen. But it also provides a higher caliber experience for residents. InsurTech companies provide an easy way for renters to purchase insurance when they are signing a lease. Operators want to provide an exceptional level of customer service at their communities that enhances the resident experience and supplying a way to both purchase and monitor insurance is an extension of that.
"We are hyper-focused on the renter experience and want the insurance process to be as simple and seamless as possible" Hogentogler said. "InsurTech services have mastered how to use technology to allow residents to quickly and easily purchase a customized insurance policy, and also how to integrate that seamlessly into our risk mitigation."
It's important for operators to heed risks when it comes to renters insurance compliance, as compliance problems impact both operators and residents and increases costs. While technology has alleviated many pain points for operators, onsite teams and renters alike, it's now trickling into the insurance arena and creating better processes for purchasing, validating and monitoring compliance and providing more robust risk mitigation tactics.
Source: The Problem Multifamily Can No Longer Ignore: Renters Insurance Compliance