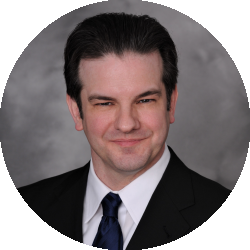 Latest posts by Randolph Taylor
(see all)
While investors and homebuyers' focus has been on Chicago's soaring single-family market, multifamily properties in and around the city are also hot.
The trend is driven by migration patterns in Chicago as workers reassess their situations now that the availability of vaccines and booster shots makes living with Covid more manageable, according to an analysis by Hen Shoval, principal and director of Investment at Pensam Capital, a Miami-based real estate investment firm, in REjournals.
"The demand in this area mirrors the broader multifamily trends being seen throughout the entire country, with some residents continuing to demonstrate a heightened interest in the suburbs while others begin returning to the inner city," said Shoval.
Chicago's housing market is seeing record activity. The supply of suburban homes earlier in February fell below one month and realtors say sellers can expect $20,000 over asking price. The multifamily sector is setting records as well. A suburban multifamily complex in January sold for $73.5 million, a DuPage County record.
Pensam is one such out-of-state buyer. It bought four multifamily properties around Chicago last year and expects activity to continue. Pensam bought a 260-unit stabilized multifamily community in West Dundee, Ill. last summer and more recently bought two properties in Aurora, Ill.
"Against the backdrop of Pensam's performance in the national multifamily market throughout last year, this is further evidence that the worst of the pandemic's effects on the U.S. multifamily market are likely behind us," Shoval said. "Going forward, all signs point to this sector continuing to improve in 2022 and lead the country to pre-pandemic levels of activity and beyond."