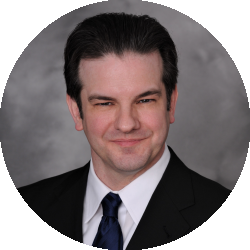 Latest posts by Randolph Taylor
(see all)
The final phase of the Emergency Rental Assistance program created by federal stimulus bills over the past two years has begun.
On Tuesday, the U.S. Treasury Department announced it would release the remaining $13B allocated by Congress for distribution to states and local jurisdictions that have already reached benchmarks for success in getting those funds to renters and landlords.
With a federal eviction moratorium no longer in place, the ERA program and the potential for applicants to use those funds to pay off rent debt is the only thing standing between at-risk tenants and eviction in many parts of the country. At the end of August, Treasury released guidance to assist jurisdictions in speeding up what had been a disappointingly slow rollout of local rent relief programs.
As part of the announcement, Treasury reiterated plans to redistribute funds allocated to jurisdictions with the slowest paces of distribution. The agency has not yet set a deadline for that decision or a specific threshold that would trigger redirecting rental assistance aid elsewhere, but it set late September as a target in its August release of guidance.
In announcing the allocation of the additional $13B to high-performing jurisdictions, Treasury singled out a few areas that have done particularly well in getting their rental assistance dollars to tenants and landlords. Among them is Philadelphia, which has a temporary court order in place forcing landlords to apply for ERA and enter an eviction diversion program before any eviction hearing can proceed.
As of Sept. 10, the Philadelphia Department of Planning and Development had distributed 81% of the roughly $105M it received across multiple rounds of rent relief allocations, including 61% of the $23M included in the American Rescue Plan, the most recent federal stimulus bill, according to publicly released city-data.
At the beginning of September, Gregory Heller, the official leading the city's rental assistance program, told Bisnow that Philadelphia was on pace to run out of federally allocated funds before the end of the month. The latest release of money from the Treasury Department has likely pushed that time frame back a bit.
The other jurisdictions held up by Treasury as examples of successful rental assistance programs included Houston, New Orleans, Des Moines, Iowa, the Hawaiian island of Oahu, and Leon County in Florida.