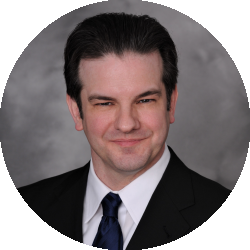 Latest posts by Randolph Taylor
(see all)
U.S. Apartment Rents Decline For Third Straight Month
An apartment listing service has recorded the sharpest fall in rents since it started tracking the market five years ago, and it anticipates further declines through the winter.
Apartment List reported that its rent index fell by 1% nationally in November, the third straight month of declines. While rents typically dip this time of year, this is the second straight month of record declines, indicating a pricing correction due to changing economic conditions and cooling demand, according to the report.
"The timing of the recent cooldown in the rental market is consistent with the typical seasonal trend, but its magnitude has been notably sharper than what we've seen in the past, suggesting that the recent swing to falling rents is reflective of a broader shift in market conditions beyond seasonality alone," the report says.
Prices are up 4.6% year-over-year, a far cry from the record-setting pace of rent increases last year, according to Apartment List. In fact, rent growth has been slowing for months, and Realtor.com reported that it reached its slowest pace since early 2021 in September.
Third-quarter reports have also signaled that demand is shrinking. RealPage recorded 82,000 units returning to the market in Q3, the first time in 30 years that has happened, according to a report released in October.
"We did expect to see those numbers come down, but what was surprising is the level to which they did decelerate," RealPage Head of Economics and Industry Principals Jay Parsons told Bisnow in October. "And then ultimately, seeing negative absorption in Q3 was a huge surprise."
The news of slowing growth is tempered by the fact that the overall pace of rent growth for 2022 is still higher than pre-pandemic rates, according to Apartment List. The firm's economists reported that vacancies are also lower than the pre-pandemic norm but may return to that benchmark in the spring of 2023.
Source: U.S. Apartment Rents Decline For Third Straight Month