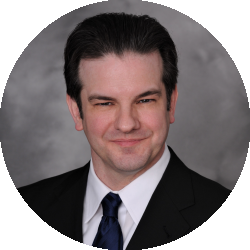 Latest posts by Randolph Taylor
(see all)
Investors aren't always making the connection that Opportunity Zone investments are impact investments – so what can the industry do about it? In March 2022, JTC Americas and OpportunityDb released the results of an in-depth survey on Opportunity Zones. Titled, "Opportunity Zones in 2022: Perception vs. Reality," the report provided insight into who is investing in OZ and why they do it.
In order to help relevant stakeholders get the most out of the report, JTC Americas hosted a March webinar, "Getting Impact Right: A New Strategy For Opportunity Zones," where a panel of industry experts discussed what the survey results tell us about investor motivations, how fund managers can raise more capital, and where the industry can take action to improve the perception of Opportunity Zones.
Connecting OZ and Impact
Environmental, Social, and Corporate Governance (ESG) criteria are becoming increasingly important to investors, and Impact Investing is a hot topic among institutional investors as well as individuals. Opportunity Zones are impact investments and should be attractive to investors interested in social impact. But do investors see it that way?
Only 27% of survey respondents, a group that includes both those who have invested in OZ and those who have not, said they were "Very familiar" with the relationship between impact investing and Opportunity Zones. While Opportunity Fund managers may think it's obvious that OZ investments are impact investments, it seems it isn't obvious to everyone.
Even among current investors, not everyone seems to realize that OZ and impact go hand in hand. At the webinar, Beth Mullen, CPA, and Partner at CohnReznick, LLP, expressed her belief that OZ and impact should "fit right in the same sentence," and if that isn't happening for investors, "maybe we have a little bit more explaining to do."
So why aren't investors making the connection? The panelists, analyzing the survey results, had a few suggestions about how the industry can do better.
Proactive Outreach from Fund Managers
One of the best aspects of the survey is how in-depth it is regarding respondents' sources of information. Beyond just asking how they feel about impact and OZ, participants were asked how they learned about the fact that OZ investments are impact investments.
As you can see, the dominant answer was "Conducted my own research." The survey report singles this out as a major factor as to why investors don't understand how OZ relates to impact: fund managers aren't talking about it enough.
"One reason why this might be the case is that many do not hear about impact proactively from OZ fund managers," the report reads. "Only 4% cited proactive outreach by fund managers." If an investor is strongly impact-oriented, and the fund manager doesn't explain that Opportunity Zones are impact investments, they may miss out simply for lack of communication.
Jimmy Atkinson, the founder of OppportunityDb, agreed that this number is far too low. "I think we have a little bit of work to do as an industry to promote Opportunity Zones not just as a great tax benefit, but also as a really valid place for impact investing as well."
For the types of investors who really care about impact, perhaps managers are waiting too long to discuss it with them:
Only 15% of respondents said the social impact was discussed in the first conversation. According to Louis Dubin of Redbrick LMD, that's not fast enough for young investors who have high expectations for impact.
"Almost to a fault, the under-30, it's their first question," he said.
Atkinson agreed: "During their conversation with investors, they should make some mention of impact – how is this impacting the local community? How is this driving jobs? How is this driving increased economic activity in a census tract that has been typically underserved?"
By proactively talking about impact, fund managers can make it clear that social impact is not just a byproduct of Opportunity Zones, but a central component, and a reason to invest in and of itself. However, direct conversations are not the only way people hear about OZ – they may learn negative things about the initiative before they ever talk about a specific fund.
Reporting in the Media About Opportunity Zones
When survey respondents were asked about what most influenced their perception of OZs, 70% said "Research reports or news articles," putting it overwhelmingly in the top spot. If potential investors are reading news stories about OZ as a tax scheme for the rich, they may never listen to a fund manager explaining how Opportunity Zones really work.
"My guess is that this is an issue of branding," said Richard L. Shamos, Counsel, Nixon Peabody LLP. The panelists largely agreed that there was a legislative intent to help communities, and the initiative was meant to do good, but unfortunately, the tax benefits have gotten more attention. So how can the industry combat this misconception?
One way to do so is to highlight success stories. As the survey report explains, "A 2020 report by the White House Council of Economic Advisors showed that OZ investments nationwide are on track to decrease the poverty rate by 11 percent and have created at least 500,000 new jobs. And though investments so far have occurred in only about 1,300 of over 8,700 OZ census tracts, this is much greater than some long-established incentives, like the New Markets Tax Credit program, which supported investment in only 400 during the same period.
"In other words, while the OZ program may not be perfect, it's doing a lot of good in some of our hardest-hit communities. Fund managers and industry groups should continue to highlight these success stories."
What the survey has taught us is that many people don't realize OZ investments are impact investments and have only been told about the tax benefits. That means there's an opportunity if the full benefits of OZ are communicated to them, to attract impact-minded investors and grow the industry.
Making OZ More Attractive to Impact Investors Through Impact Reporting
When the survey was conducted, respondents were given the chance to write answers to the question of how to make OZ more valuable to impact investors. See if you notice a pattern here:
"Awareness that there is such a program."
"Better reporting"
"Better understanding of the purpose"
"Clarity"
"Better measurement and metrics across the whole program, not all OZ developers are reporting on impact"
"Clear and improved guidelines on job creation, social impact measure required under OZ program"
"Clearer metrics on the actual impact that is occurring"
"Impact reporting"
"Metrics based on a standardized reporting scheme"
"More data"
"More positive stories about the impact of OZ on operating businesses"
"More transparency on individual projects and better visibility"
"Press coverage in national media"
"Required impact reporting"
It seems pretty clear that OZ stakeholders want an accurate measurement of impact. As the report states, "This is aligned with the findings that investors – especially aspirational ones – are compelled to invest in OZs in large part due to their impact on communities."
There have been efforts to pass legislation that would require reporting on impact. This could help change the conversation around Opportunity Zones by drawing attention to proven success stories and demonstrating the impact OZ investments are having.
At the webinar, John Sciarretti of Novogradac & Company, LLP, stated his belief that by implementing impact reporting at the Congressional level, investors will be more likely to want to participate.
"I think that transparency will double interest in the program," he said, adding that this will be especially true for institutional investors who have high standards for data and reports.
Shay Hawkins, Chairman and CEO, Opportunity Funds Association, agreed: "Until we can get clear transparency and reporting and impact requirements in place legislatively, we in the industry have to help folks make that connection."
JTC Americas has been a leader in Opportunity Zones fund administration since the program's inception. Our award-winning eSTAC technology platform provides real-time impact reporting along with 24/7 access to key documents, and we've pioneered methods for measuring and reporting on social impact. While we wait to see how successful legislative efforts will be, JTC is helping our clients stand out from the pack when it comes to impact reporting.
Other topics were covered at the webinar, including missed opportunities for private equity firms to invest in operating businesses in OZs and why impact reporting requirements were missing from the original bill. Watch the full webinar to hear from industry experts about the current state of OZ and read the full survey report online.