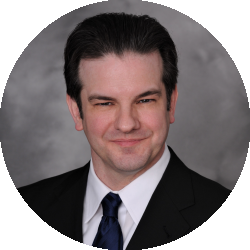 Latest posts by Randolph Taylor
(see all)
WHAT IS A RUBS PROGRAM?
Ratio Utility Billing System (commonly known as a RUBS program) is a method for allocating master billed utility expenses to residents of a multifamily community. Rather than simply taking the bill and dividing it by the number of units, RUBS takes into account factors like the square footage of a unit, and/or number of residents, depending on the utility. A good billing partner will work with you to customize a RUBS program that is as accurate as possible.
RUBS programs are a good method for allocating utility expenses in communities built before 1980 due to older plumbing configurations that may render submetering impossible or cost-prohibitive. RUBS programs will also provide an incentive for residents to conserve utilities since they are now paying a bill. Over time, having your master utility bills decrease up to 20% is commonly based solely on resident's conservation efforts.
A RUBS program provides some insulation to owners against escalating utility costs that negatively impact NOI and are a good alternative to rent increases.
IS RUBS LEGAL?
Utilities are regulated at multiple levels; the state level, the utility level, and sometimes the local level, so the first thing we do is check the regulations at the property address. RUBS programs are allowed in most states, possibly with some restrictions. Where allowed, you may also be able to bundle any other type of master-billed service, giving your residents the convenience of one bill. For example, it's common practice to include trash removal service. Regulations may change periodically, but owners are generally grandfathered into new regs under their existing program. Your billing partner should monitor these to ensure you are in compliance.
IS RUBS FAIR?
A RUBS program is fair if the billing company follows all of your local regulations and best practices.
Source: What is RUBS?