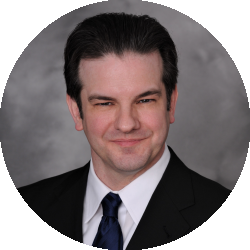 Latest posts by Randolph Taylor
(see all)
While inflation seems to be moderating, don't expect the Fed to let up.
Inflation numbers for July were a pleasant change from the recent pace, with prices flat from June. But as the National Apartment Association noted in its NAA Inflation Tracker: August 2022, things are more complex and the chances of the Fed stopping the upward march of interest rates is unlikely to happen immediately.
First the good news: the results were the best since May 2020. There are also other signs that inflation may be near contraction, including the Producer Price Index. According to the Bureau of Labor Statistics, the PPI fell by 0.5% in July, seasonally adjusted.
But here's where things get complicated. "The index for final demand goods fell 1.8 percent in July, the largest decline since moving down 2.7 percent in April 2020," said the BLS. "The July decrease can be traced to a 9.0-percent drop in prices for final demand energy. Conversely, the indexes for final demand foods and for final demand goods fewer foods and energy rose 1.0 percent and 0.2 percent, respectively."
The line from producer prices to consumer isn't necessarily straightforward, but as the NAA noted, "The breather in price hikes was due to energy prices, which fell 4.6% over the month. Food prices continued to climb, however, notching another increase in excess of 1.0%. Core CPI rose 0.3% over the month, slower than the prior 3 months, but disturbingly high for prices that are considered to be more "sticky." The largest increases in core CPI were car insurance (1.3%), car maintenance and repair (1.1%), and rent (0.7%).
So, a drop in energy prices masked an increase elsewhere, which means that in one part of life, consumers will feel a benefit, but not in most.
Total shelter costs compose about a third of CPI. "Owners' equivalent rent, which is the price owner-occupiers think they could attain if they rented their homes, increased 5.8% while rent of primary residence was up 6.3% year-over-year, another 36-year high," the NAA said. And those numbers lag actual changes in house costs because the data isn't collected as often as other parts of CPI. Rents may not yet have hit a peak.
That will push people to look for greater pay to keep up with the cost of living, adding to tensions over employment. The last two months have seen big jumps in hiring, which is a big indicator to the Federal Reserve that the economy hasn't slowed down enough. It seems unlikely that the Fed will back off from additional interest rate increases, which means higher construction and repair costs in the multifamily industry.
Source: What the Recent Inflation Numbers Might Mean for Multifamily