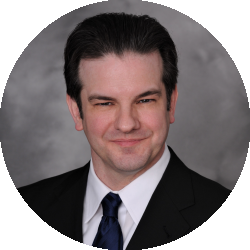 Latest posts by Randolph Taylor
(see all)
Who's Lending in Multifamily
Government-sponsored enterprises are still the big lenders in the field.
In the five-year span from 2015 through 2019, the big lenders for multifamily were government-sponsored enterprises. In the first half of 2023, the same dynamic is again present, according to a report from MSCI.
In that five-year period, the average contribution of the GSEs was 54%, with national banks providing 10% and regional and local banks accounting for 13%. There was also significant lending by insurance companies, commercial mortgage-backed securities, as well as investor-driven lending such as debt funds, though all under 10% each.
In 2022, when heavy market activity was followed by increasing interest rates to battle inflation, only 38% of the lending was from GSEs, with regional and local banks making up 19%, investor-driven rising to 13% and national banks at 12%.
"As other lender groups retreat in the face of banking sector turmoil, these lenders have captured a plurality of the market share for new loans in H1 2023," MSCI noted. "For most other lender groups, it was not just the share of originations that fell in the first half of 2023, but the dollar volume as well. Total lending to apartments fell 53% from a year earlier in the first six months of 2023. That comparison is a bit off base, however, given the excess liquidity in the market seen in the first half of 2022."
During the first half of 2023, GSEs came back strongly at 58%, although the deal flow from January through August was down 67%, compared to 2022 and off significantly from the pre-pandemic period, so this was hardly a normal cycle. Regional and local banks provided 16% of financing in the first half, but no other source hit even 10%.
GSE involvement was strongest in garden multifamily, at 68%, with regional and local banks at 15% and nothing else coming close.
Mid- and high-rise was more eventually distributed: 41% from GSEs, 17% local and regional banks, 15% insurance companies and 13% investor-driven.
Student housing had the smallest percentage of GSE funding at 26%, with 13% insurance, 17% national banks, and 29% local and regional banks. Senior housing had a similarly low percentage of GSE participation at 28%, 15% investor-driven, but 41% local and regional bank financing.
But the participation of local and regional banks is likely shifting.
"The shocks to the regional/local banks can be seen in the quarterly trend of originations," MSCI wrote. "These smaller banks had captured 22% of the market in Q1 2023 and were the second largest source of debt financing for the apartment market behind the GSEs. Never before has the share of originations by regional/local banks fallen so sharply since we started tracking these figures in 2011."
Source: Who's Lending in Multifamily