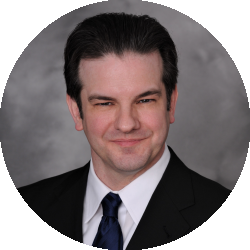 Latest posts by Randolph Taylor
(see all)
'Quite simply, multifamily performs,' says Capital Square CEO and founder Louis Rogers ahead of GlobeSt's Multifamily Conference in October
There's never been a better time to deploy capital into the multifamily asset class, according to one industry veteran, who says now is the "golden age" of multifamily investment.
"We are truly in an incredible time," says Louis Rogers, founder, and chief executive of Capital Square. "It's easy to raise money for DSTs, REITs, LLCs, and Opportunity Zone funds. We're all investing in multifamily because quite simply, multifamily performs."
Rogers oversees Capital Square's Delaware statutory trust programs for investors seeking qualifying replacement property for Section 1031 tax-deferred exchanges and regular (non-exchange) investors. A nationally recognized authority in structuring securities offerings for real estate investments, Rogers will offer his insights on how to raise capital for multifamily investments in a special session on Tuesday, October 25, at GlobeSt's Multifamily conference in Los Angeles.
"Multifamily performance has been off the charts during the pandemic," Rogers tells GlobeSt.com, noting that Capital Square has seen rent collections hovering between 99% and 100% each month from 2020 to the present. "Performance has been better than ever and better than pro forma."
That's particularly been true for markets across the Southeast and the Sun Belt, which have benefited from pandemic-era migration patterns away from gateway cities and companies like Tesla and Amazon laying down HQ stakes in the region, he says.
"So much has happened to make housing popular in the Southeast and Texas, and then you add to that a housing shortage of 4 million units," he says. "And the result is that it's really the golden age to raise money for multifamily investment because this asset class performs phenomenally well – in spite of a global pandemic bringing life to a complete standstill and adversely impacting other asset classes."
Rogers says Capital Square, which is headquartered in Richmond, Va. ("definitely below the radar screen") likes smaller cities and secondary markets like Richmond, Chattanooga, Virginia Beach, and Jacksonville when it looks for investment targets.
Housing unaffordability is also a piece of the equation, Rogers says, as consumers have likely exhausted their pandemic-era savings, and mortgage rates have increased significantly as prices also skyrocketed. And that means that more consumers will be looking to rent the nicest home they can afford while they build credit and a down payment toward a property of their own.
When the pandemic hit, Rogers says, "people said prices needed to go down, and they didn't. They stayed the same." And after a few interest rate increases, prices cooled a touch – but "the asset is so strong, and the economics so strong, that in spite of a recession, inflation, and a pandemic the rent actually increased while occupancy was near 100%."
Rogers says he expects rent increases to level off but notes that Capital Square "always models" off 3% rent growth, "and we expect we'll move back toward the mean, which is perfectly fine." He isn't worried about rent increases settling into a normal range, he says, because "multifamily does just fine under all circumstances, good and bad."
"In the Great Financial Crisis, we saw thousands of office buildings that were lost in foreclosure," he says. "I can't think of a single apartment community with a normal amount of leverage that was lost. Multifamily offers the perfect scenario: you can lower rent, offer concessions, and stay afloat. You can always adjust."
"Cap rates are very low," he says. "And institutional investors are not seeking the highest yields; they seek reliability and stability for the long haul. That's what you get with multifamily."
Source: Why One Industry Vet Says Now Is The Golden Age Of Multifamily Investment