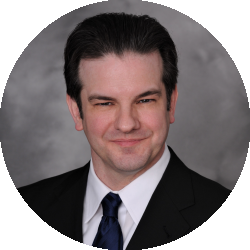 Latest posts by Randolph Taylor
(see all)
As economic pressures grow, owners and investors increasingly look to professional property management for end-to-end solutions.
Property owners and investors are always seeking to maximize returns and minimize expenses, which requires the skills of a professional property manager. Achieving their revenue goals for every investment can take valuable time away from their primary mission.
"Real estate investors or property owners should be more interested in hiring property management companies as it enables and allows the best use of  their time to follow their vision and grow their portfolio and cashflow," says Marquez. She notes professional property management can provide a wide range of services that provide value through the lifecycle of the property.
Property management has gone hi-tech and full-service. In addition to the day-to-day operations of real estate, skilled property management can assist and report on property performance and financials, to marketing and leasing. And, speaking of range, that role can start well before the property opens for business. Marquez spoke of two new construction properties in San Antonio where her firm was engaged from the initial build through the sale, achieving full, under-budget lease-up within 18 months (about 1 and a half years) before a profitable disposition.
"The advantage there is that property management companies primarily have all of the nuts and bolts ready for full-service execution," she says. "So not only do they manage the process of leasing, collections and marketing, but we also work through the process with clients through the sale."
Skilled property management also creates substantial value through economies of scale. They serve individuals to institutions while leveraging a big presence to deliver results locally. Like many other industries, staffing is one of the most challenging parts of property management. Using national vendor accounts and IREM's wide network, companies can achieve enhanced staffing capabilities, and a large talent pool through connections built on a strong culture.
"Culture is extremely important," Marquez says. "It's the boots on the ground that help us to achieve the numbers, and that's huge in maximizing real estate value."
A Lifecycle of Value
Marquez advises that investors should consult property managers "in the very beginning" when considering an asset: a manager's unique experience during ownership can also identify critical issues during the decision to buy.
"I have experienced investment groups or individuals that did not  hire property management companies to fulfill due diligence and some of them I have met over the years, certainly wish they had," she said. "Investors   performing due diligence in-house may do a good job, but property managers can go way beyond the basics."
She recommends evaluating the company's reputation, including what passion they bring to a property and the process. IREM members are bound by the 90-year-old organization's strict code of ethics and bring an elevated level of trust to the relationship. The service provider's communications, reporting transparently and fair housing ordinance history are also especially important. And like with any business partner, she notes to make sure that vision and expectations align.
"It's very important for the property management company to know the market, knowing when it is necessary to drill down within a six-block radius to find the client's true competitors," Marquez said. "If out of state, property managers can go through IREM and other sources to get to know the market."
Source: Why Real Estate Investors Need Professional Property Management