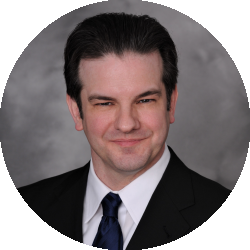 Latest posts by Randolph Taylor
(see all)
A new rent report reveals that the rental market has seemingly flipped: After prices surged throughout 2021 and most of 2022, they've declined almost as quickly for five of the last six months.
U.S. rent prices decreased by 0.25% from January to February 2023, according to the latest data from rental listings site Rent.com. While it's a smaller decrease than in previous months, it brings the U.S. monthly average rent price down to $1,937 — lower than its August 2022 peak of $2,053.
As of February, 12 of the 50 most populous U.S. cities have declining year-over-year rent prices, according to Rent.com data:
Oklahoma City: -15.71%
Austin, Texas: -6.51%
New Orleans: -6.36%
Phoenix: -4%
Minneapolis-St. Paul: -3.5%
Dallas-Fort Worth: -2.56%
Baltimore: -2.21%
Houston: -1.91%
Birmingham, Alabama: -0.55%
Chicago: -0.52%
Denver: -0.34%
Virginia Beach, Virginia: -0.17%
Oklahoma City had the most dramatic decline, with year-over-year rent prices dropping by 15.71% in February. Prices there fell 8% between January and February of this year.
Even with the recent price dip, year-over-year U.S. rent prices are still up 1.7% as of February. However, that's a remarkable climb down, considering that year-over-year rent growth was double digits for most of 2022.
Raleigh, North Carolina, has seen the most growth, with a year-over-year rent price increase of 19% as of February, according to Rent.com.
Why are rent prices falling
The most significant factor in recent rent price declines is a glut of new rental units in 2023, "the largest in 50 years," says Thomas LaSalvia, director of economic research at Moody's Analytics. Rental unit vacancies have increased slightly as well, he says.
Demand for apartments has also cooled off, which has eased prices. He says this is due to an "affordability crunch" caused by high rent prices and an uptick in unemployment.
"This is very much a supply and demand story where demand is easing a little bit, and supply growth is picking up," says LaSalvia.
He says that with so much economic uncertainty, people probably think twice about moving, especially those looking to move out on their own.
"A newly graduated college student would be less likely to enter into an apartment market, or at least go with a studio or one-bedroom themselves," says LaSalvia. "In some of the higher cost areas, they might consider finding roommates to lower costs."
Even with fewer renters seeking out new homes, demand is still strong enough for a slight overall increase in U.S. rent prices yearly. Moody Analytics expects rent price growth of 2.5% to 3% for 2023.
Barring a recession or unforeseen events, rent prices are expected to grow annually by 3% to 4% in 2024 and 2025, says LaSalvia. That's roughly the same rate that prices rose in the years leading to the pandemic.
Source: Why rent prices dropped for the third straight month